Veterans


We look forward to visiting and meeting with our veteran friends in the spring. Several veterans as well as staff and administrators visited Keith in September, for our monarch butterfly tagging and release.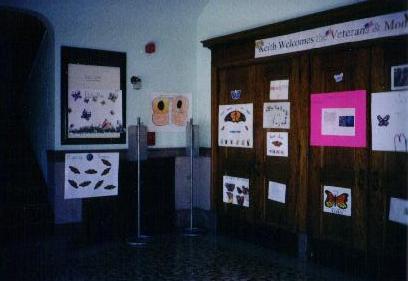 Student-made posters decorated the foyer to welcome the veterans and to say "bon voyage" to the monarchs.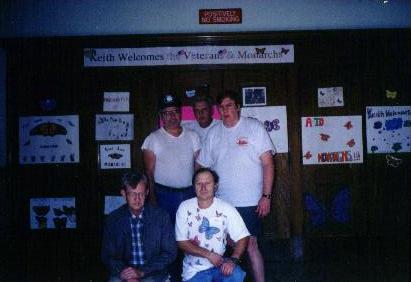 Front: Jim Maley, & Bob Ruggery
Back: Rick Urgolites, van driver & Dave Perrine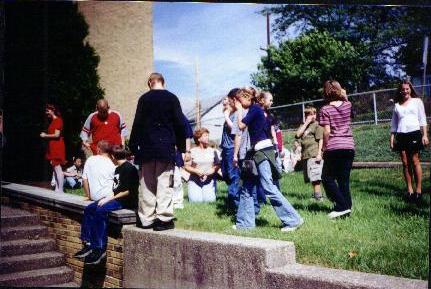 Students, teachers and guests outside of keith during the monarch tagging and release.
The following pictures are of some of the veterans of the HVH who attended the groundbreaking ceremony for the Mission Butterfly Greenhouse: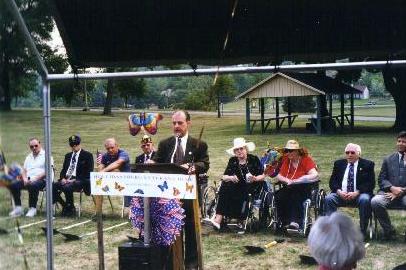 Commandant David Langguth welcoming speakers and guests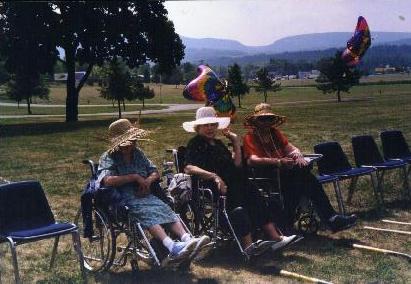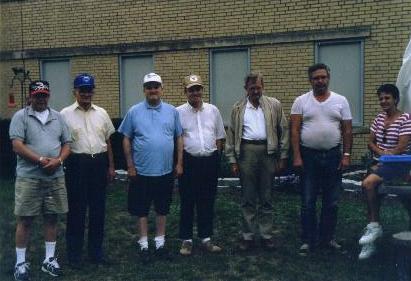 Our students are beginning to develop an appreciation for veterans and the sacrifices they've made for us. Each student on the team was asked to interview a veteran in their family or at school. They asked their veteran several questions pertaining to when and how they served, and their opinions as to whether serving posed hardships for them and their families. The students were asked to list ways that they could show veterans that their contributions are appreciated. The following article was found and shared by Rachel L pertaining to the WWII memorial. Our team was told that they and their families can contribute to this very worthwhile cause at Wal-Mart and Sam's Club.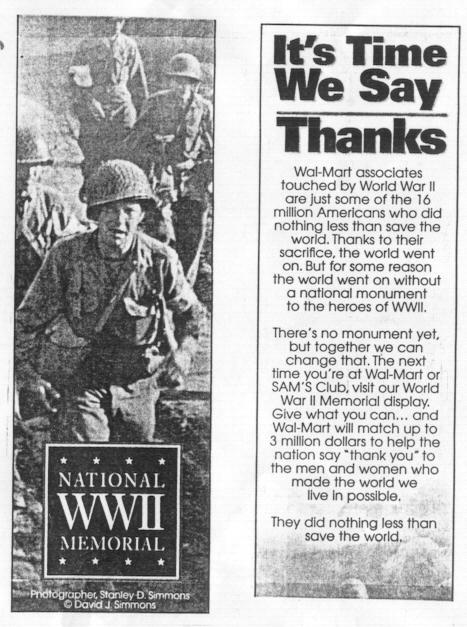 Proposed WWII Memorial, Washington, D.C.
Students can view pictures and read about the WWII memorial on the website: http://www.aarp.org/wwii/
The following are pictures and places that our students can visit to read more about our veterans:
Students can visit the website of the Vietnam Veterans Memorial Wall, where a deceased veteran's name can be typed in, and the panel where their name is found on the wall will be shown
http://thewall-usa.com/index.html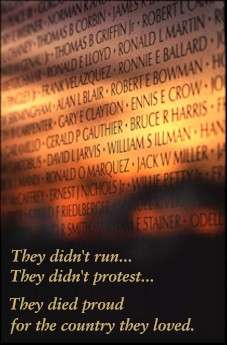 The Fire Base Eagle Vietnam Memorial Center here at http://www.firebaseeagle.org/
This is a group who is bringing the wall to our hometown of Altoona, PA. Please visit.
BEYOND THE LIVING WALL
I saw them standing there.
Images not made of flesh or sand or wood or brass.
They were saying , "I'd come home and be with you
if only time would not have passed."

I saw them standing there
reaching as to touch.
I set my hand to greet them,
but felt the slab and such......

I saw them standing there
in uniforms all tattered and torn.
There is a barrier, polished stone and names,
of which I was not warned.

I saw them standing there
in sunlight shining so bright.
The reflection of the present
wasn't even in my sight.

I saw them standing there
not hearing their silent cries.
It's hard to hear them when
we pray with prayerful sighs.

It's not very often you hear
from one who didn't fall,
"I was there and saw them,
beyond the living wall."
John J. Phillips Jr.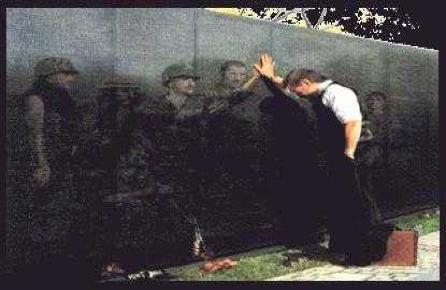 The Vietnam Memorial Fund, http://www.vvmf.org/, which donates funds to memorial funds.

Students can view a student-made website about Desert Storm at: http://www.desert-storm.com/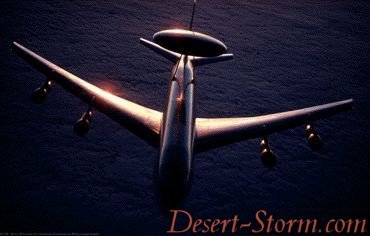 The U.S. Army's homepage at: http://www.army.mil/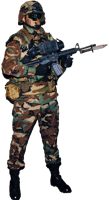 Official site of the U.S. Navy at: http://www.navy.mil/
U.S. Marines website: http://www.marines.com/


U.S. AirForce website: http://www.airforce.com/


The Veterans Day homepage, by the Dept. of Veterans Affairs, has a wealth of information on patriotic themes, a collection of Veterans Day posters from 1978-1999 and a list of wars and casualties. Visit the site: http://www.va.gov/pubaff/vetsday/index.htm

Our commonwealth's main page at http://www.state.pa.us/

Students can view information pertaining to Pennsylvania's veterans (in all wars) by visiting the Pennsylvania Military Museum in Boalsburg, PA. The website is: http://www.psu.edu/dept/aerospace/museum/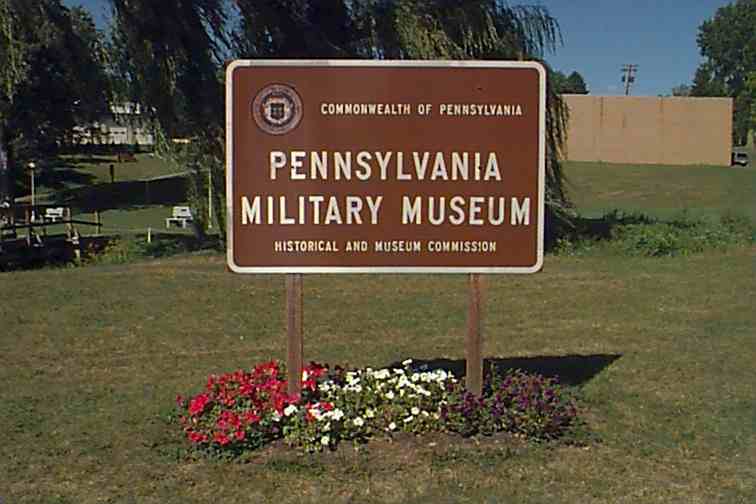 PA's Department of Veteran Affairs located at http://www.state.pa.us/PA_Exec/Military_Affairs/

NASDVA hosted at http://www.nasdva.com/pennsylvania.html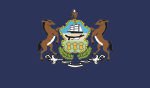 Students can read about the Congressional Medal of Honor, and recipients past and present, at the CMOHS Home Page: http://www.awod.com/gallery/probono/cmhs/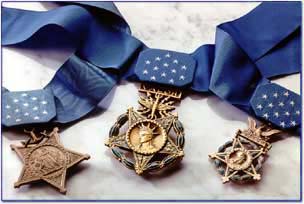 "A people that have forgotten their heritage,
are a people who have lost faith in themselves."

Winston S. Churchill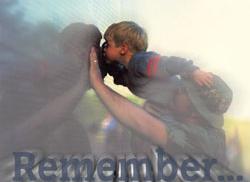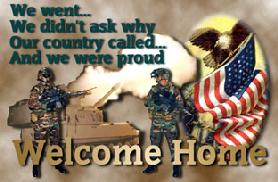 It is important for all of us to remember our veterans-- no matter when, where or how they served their country.