Mission Butterfly Pictures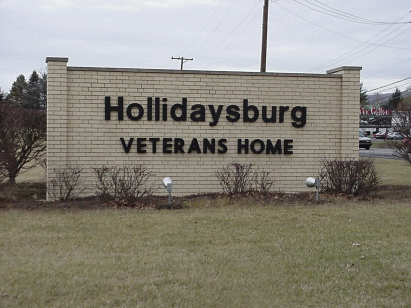 The following pictures are of the people and places associated with the Mission Butterfly Project.
The "Doc" and his student: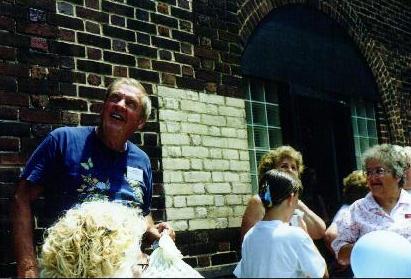 Dr. Robert Snetsinger (Butterfly Bob), during a butterfly release at the Hollidaysburg Veterans Home.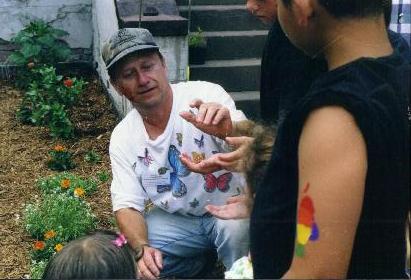 Robert Ruggery (Bob- the Bug Man), helping children identify and release butterflies at the HVH. Bob is a former student of Dr. Snetsinger's; and he and the Doc are responsible for making the concept of Mission Butterfly a reality.
The Courtyard
Thanks to the planning and hard work of the staff, volunteers and veterans, the Courtyard garden has "come alive" with butterfly-attracting plants. Many hours of hard work went in to the project thus far, and more changes are planned for the future. There have been several butterfly releases with residents, local schools and the public invited.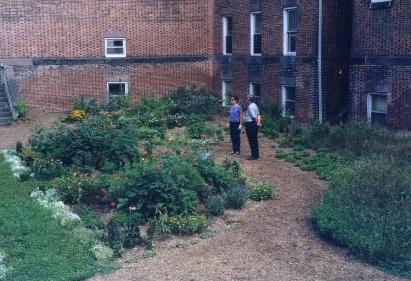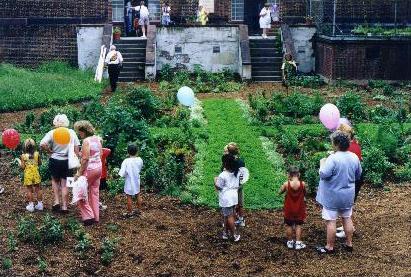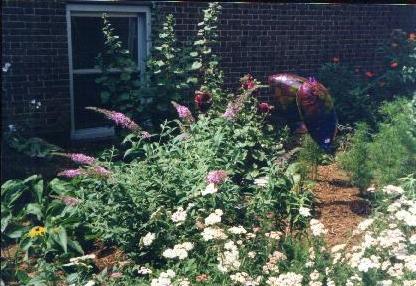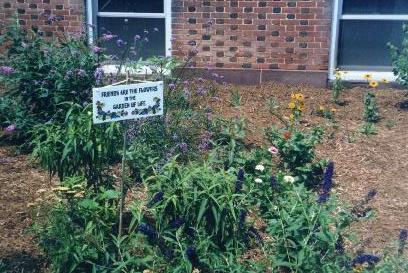 Butterfly Garden
Another butterfly sanctuary exists behind Arnold Hall, where veterans can sit in the gazebo or on benches, and enjoy the fresh air, sunshine and the many winged-visitors during the summer.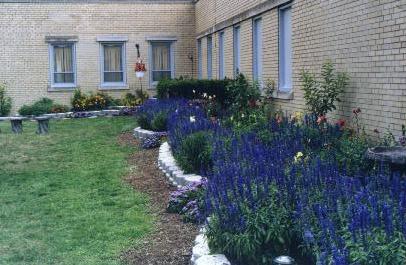 Butterfly Room
This is the area inside the building where butterflies are raised for release, specimens are displayed and veterans and visitors can come and be treated to lessons about these amazing creatures or work on a butterfly-related craft.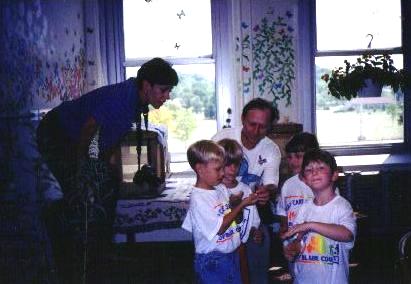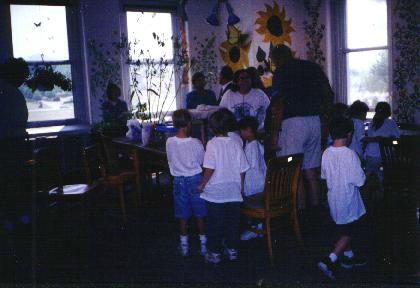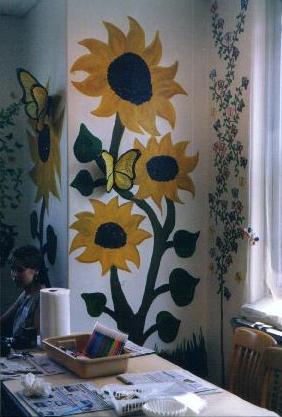 The Greenhouse
In August 1999, the HVH had a groundbreaking for their new greenhouse. The following pictures follow the progress from that day to the present.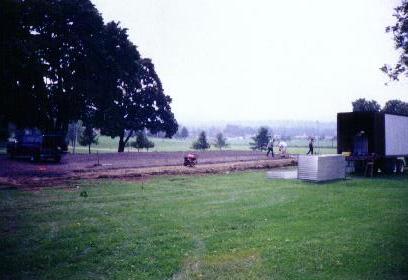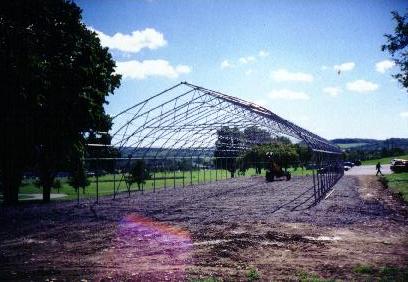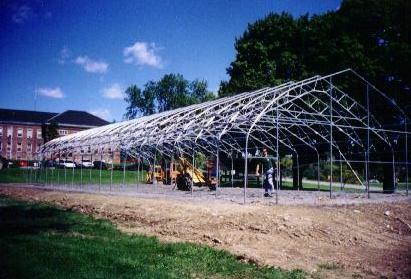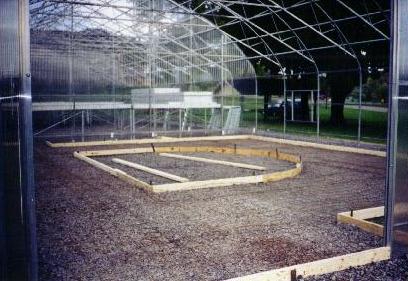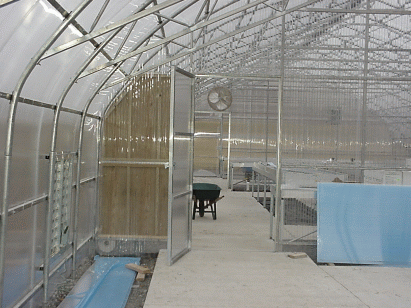 We plan to use our AASD Foundation Venture Grants to complete projects that will be donated to the above areas at the HVH. It is our hope that they will be on display for the enjoyment of the veterans, staff, and the public who visit the home in the future.